Contactless Haematology (Blood) Dielectric Measurement Technology Rife for Development in a
21st Century Modern World<![if !vml]>

<![endif]>   Home http://drchrisbarnes.co.uk
UK Patent Now  Granted  
GB2547271   A Contact Free Blood Assessment Device and Method
Development Opportunities: COVID 19 Prognosis and Tracking. Pre-vaccination tests. CKD Progress Tracking Point of Care. Sepsis Tracking. Sickle Cell Disease Tracking POCT/Developing World. Sports Science Research. NBTS etc.
Contactless technology interrogates blood in a closed container under near patient conditions (NPT/POCT)  using radio wave technology to provide any or all of :
· A one stop human or animal health status indicator/ 'illness factor' –simple to read 'traffic lights' style indication *.
· Or more advanced system testing Haemoglobin/Hct, mchc,ESR.
· Simple tests without risk of biohazard
· Can also utilise lab-bound vacutainer before it leaves GP office for  other pathology laboratory tests.
· *Early indication of  emerging diseases such as COVID 19, CKD, Fatty Liver, Type 2 diabetes, AD, RA etc.    
· Sports Science and Animal health spin offs also expected such as race horse form and fitness  
Further Opportunity to develop microfluidic version of the technology to interrogate extremely small volumes of blood similarly.
Expected Markets:
1. GP Office
2. Critical and ambulatory care
3. Developing  World
4. Veterinary Applications
5. On site blood doping testing ( human and equine)  
All sensible development approaches and/or investors warmly welcomed
All enquiries to Dr Chris Barnes
<![if !vml]>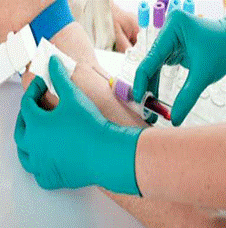 <![endif]>
E-mail      manager@bsec-wales.co.uk
Dr Barnes' Homepage Link  http://drchrisbarnes.co.uk